Choose A Safe Analog Meter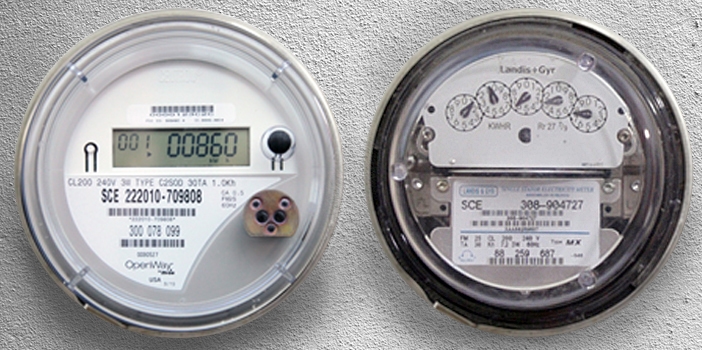 Analog Meter Options

Choose a Safe Analog Meter

Why reject the Smart Meter?
For this
dangerous infrastructure
to go in unchallenged will effect not only this generation, but also our kids and grandkids. GET IT OFF YOUR HOME!
Already Have A Smart Meter?
With little or no notice, SCE placed an
unhealthful
,
microwave radiation-emitting
,
data-mining
,
unsafe, hackable, expensive, computerized
, telecommunication device on the side of your home that you
do not control
and without your direct consent.
This new electric meter is the first critical step in completely transforming how we use and how much we pay for our utilities (electric, gas and water). Utility companies will be allowed to change pricing, ration services (called Demand Response) and shut-off
appliances
in real-time using remotely controlled monitoring.
They call it the
Smart Grid
.
Very soon your entire lifeline (gas, water and electric) will be remotely controlled and can be shut-off by the mere flick of a switch.
Is this okay with you?
Before we had the Opt Out, President Peevey agreed. Meter type is YOUR CHOICE.

"You can go back to the analog meter," say CPUC President Peevy at the 9/14/11 CPUC Workshop called "Smart Meter Opt-Out Requests".

PG&E customer, Chandu Vyas, was getting headaches from his Smart Meter. President Peevey responded saying:

"I would urge you to continue to talk to PG&E, and they will provide that you can go back to the analog meter, if that's your choice. Did you understand what I just said? Sir? Okay. Mr. [Sidney Bob] Dietz is one of their representatives, but he isn't the only one."

SCE Contact: Pat Buttress
Southern California Edison Public Affairs Region Manager
Email: pat.buttress@sce.com